Clubs & Activities
At Baturyn School, a number of extra-curricular student activities run at various times during the school year.
Many of these activities happen during the lunch hour. Students are encouraged to ask their teacher for more information about joining a club or about starting a new club. Some of the clubs also offered include:
AMA Patrols
Running Club
Spirit Day Leaders
Ambassadors
Announcement Leaders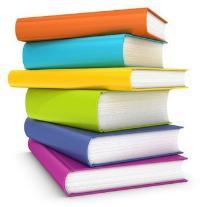 ‌
Library Leaders
Grade Level of Participants: students from Grade 1 to 6
Objective of the Group: To create and maintain a positive, organized and friendly environment in the Learning Commons.
Meeting Day and Time: Monday, Wednesday, Friday from 11:30 to 12:30
Intramural Leadership Team
Grade Level of Participants:
Grade 5 students
Meeting Day and Time: Wednesday and Friday
Objective of the Group: Organize and referee intramural activities for other studentsfrom 11:30 to 12:30
‌